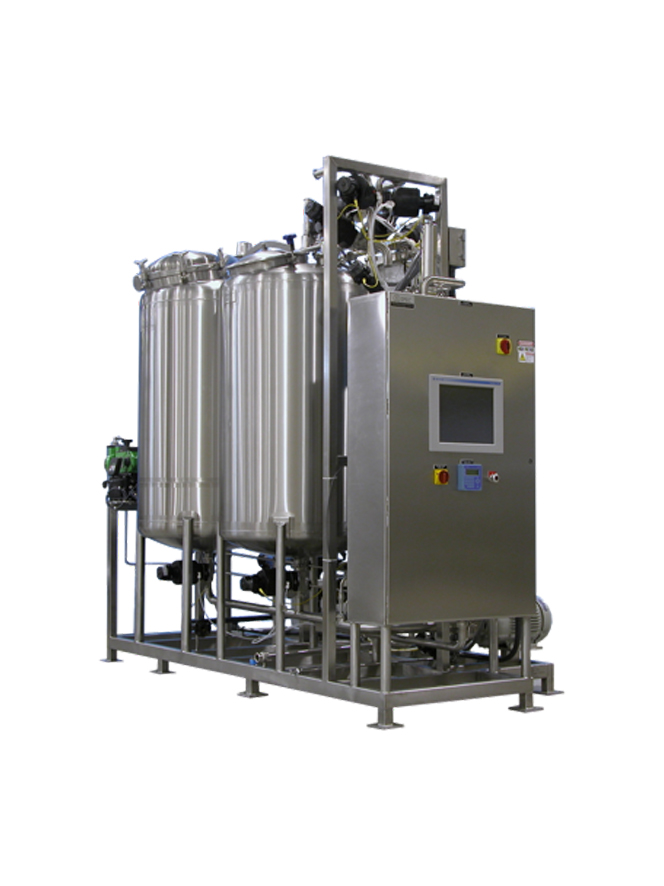 The CIP/SIP systems from Neopure are designed for cleaning in place process equipment, selecting the suitable solution to meet the user requirements. This system is based in one or more tanks containing cleaning solutions or reagents that can be monitored automatically or semi-automatically controlling and reporting al critical variables of the cleaning process.
Facilities or equipment In situ cleaning and/or sterilizing areas.
Tanks: AISI-316 L
Pipes, valves and instruments: AISI-316 L
Bench: AISI-304
They are designed and manufactured for high performance areas according to cGMP and FDA recommendations.
All parts in contact with the eater or steam are made with stainless steels AISI316 or FDA approved polymers.
Non-proprietary elements (Gemü, Siemens, Festo, SMC)
SIP module optional for sterilizing processes.
Feeding tank optional
Sanitary in-line heat exchanger optional.