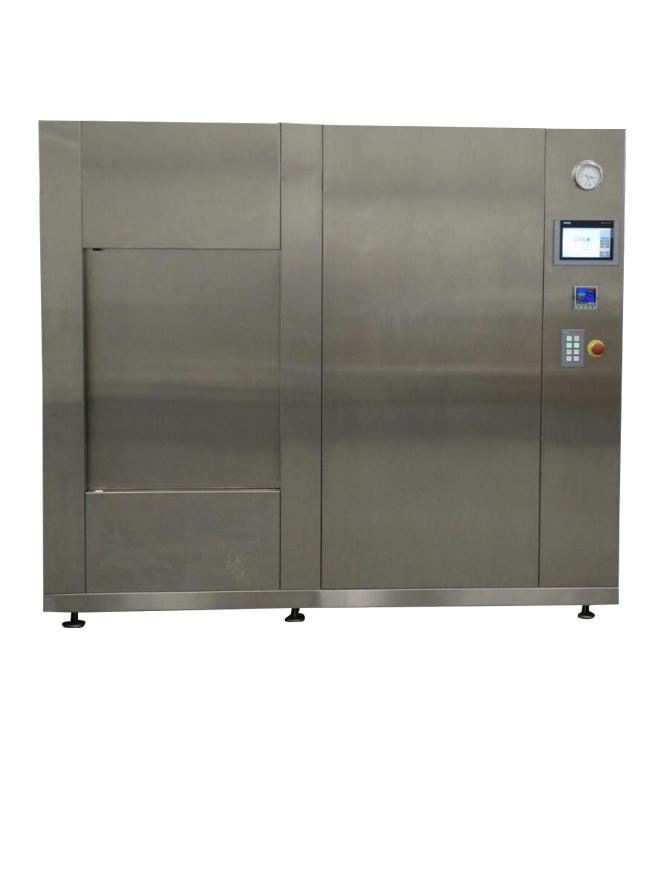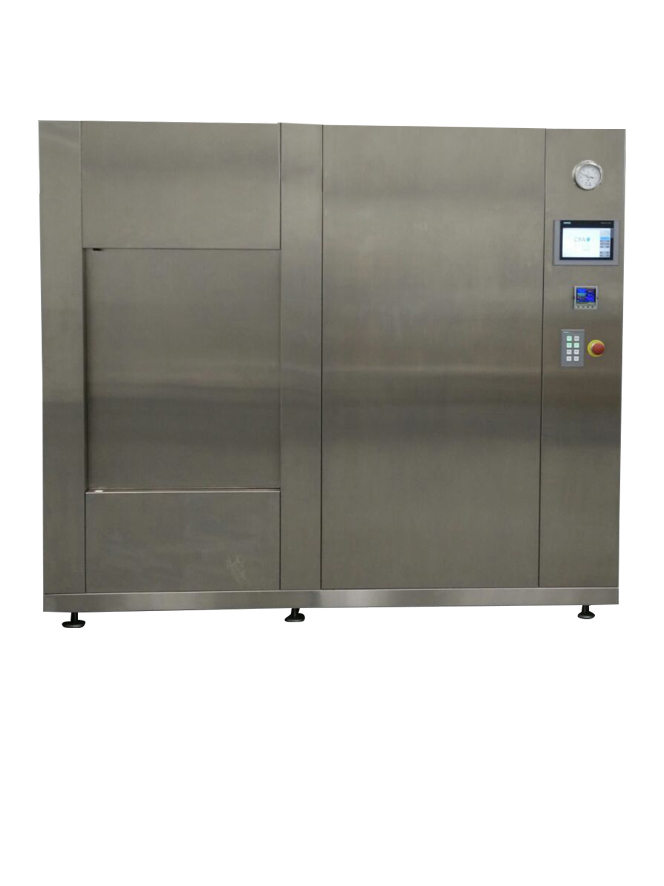 The saturated steam autoclaves ADP of Neopure are designed to sterilize solid loads (instruments, product contact parts, empty vials, …) and porous loads (clothes, filters, etc.). As option, the autoclave can also have features process liquid products in sealed or non-sealed containers.
They are designed and manufactured according to EN 285 and following the cGMPs and FDA recommendations and satisfy the high demands of the pharmaceutical and bio-technology industries.
The autoclave is provided with a control system to run sterilization cycles in an automatic, reliable and repeatable way. All this through a high-quality materials and components used, critical instruments calibration and proved safety and alarm systems. The sterilizer has moreover event report and cycle parameters report.
The autoclaves are totally tested in our factory simulating the final work conditions, their compact constitution allow an easy installation and start-up in their final location.
The steam autoclaves are designed to sterilize by wet heat of solid and porous loads and liquids closed in small formats (ampoules, vials)
Chamber: AISI- 316Ti
Jacket: AISI-316 L
Pipes, valves and instruments: AISI-316 L
Front panels: AISI-304
Bench: AISI-304
The body of the autoclave is formed by a chamber and a jacket. The chamber is totally build with 6 mm thick stainless steel AISI 316 Ti.
Its section is rectangular and has the four longitudinal axes rounded with a 50mm radio to facilitate its cleaning.
The jacket has some expanded buttons whose function are to facilitate the separation needed to create a space where the raw steam can flow and give the resistance needed to support the pressure and strengthen the chamber.
The jacket is built with 4 mm thick stainless Steel AISI 316 L de 4 mm and wraps all the chamber. The internal side of the chamber is mechanical polished (Ra < 0,64 µ).
The jacket s totally covered by a 70 mm thick rock wool isolator and shelled with stainless steel AISI-304, satin polished.
In the chamber, there is a validation port to introduce the validation temperature sensors and it can be used as pressure test port, too.
In the basis of the chamber there are two rails on where the loading trolleys can slide.
Non-proprietary elements (Gemü, Siemens, Festo, SMC)